Knowledge of the world around us and how to protect it is essential for any employer and employee within a business.   Government legislation has become more onerous creating a greater need for expertise in environmental, health and safety issues.  In response to these legislative demands we apply our expertise to the management, investigation and designing of suitable mitigation measures necessary to reduce our client's environmental impact on the world around them.
Patricia is a graduate of Environmental science from the University and Limerick and has been involved in managing environmental management systems at multinational level as as well as local level.  Patricia worked in a wood manufacturing industry at management level and food processing industry also at management level compiling environmental management policies and procedures for ISO standards and providing environmental awareness training to both management and employees.
At safety Matters our aim is to help all employers and employees to understand the basic concepts of environmental management and how it can add value to a business.
We can provide:
Environmental Audits of your business and report recommendations
Compile Environmental Policies specific to your premises
Train employers and employees on new and improved environmental procedures which can easily be implemented in the workplace.
Compile waste management polices and procedures
Advise on the safe disposal of all waste types
Advice on safer ways of storing waste and
Help you on siting the correct storage areas on your business for waste disposal receptacles and recycling and how to manage theses effectively.
Advise on the importance of personal hygiene while handling different types of waste material.
REDUCE, REUSE, RECYCLE
We also carry out Environmental Monitoring and reporting for businesses e.g.
Advice on Occupational illness and Diseases
Temperature control, Humidity and lighting records
Noise Monitoring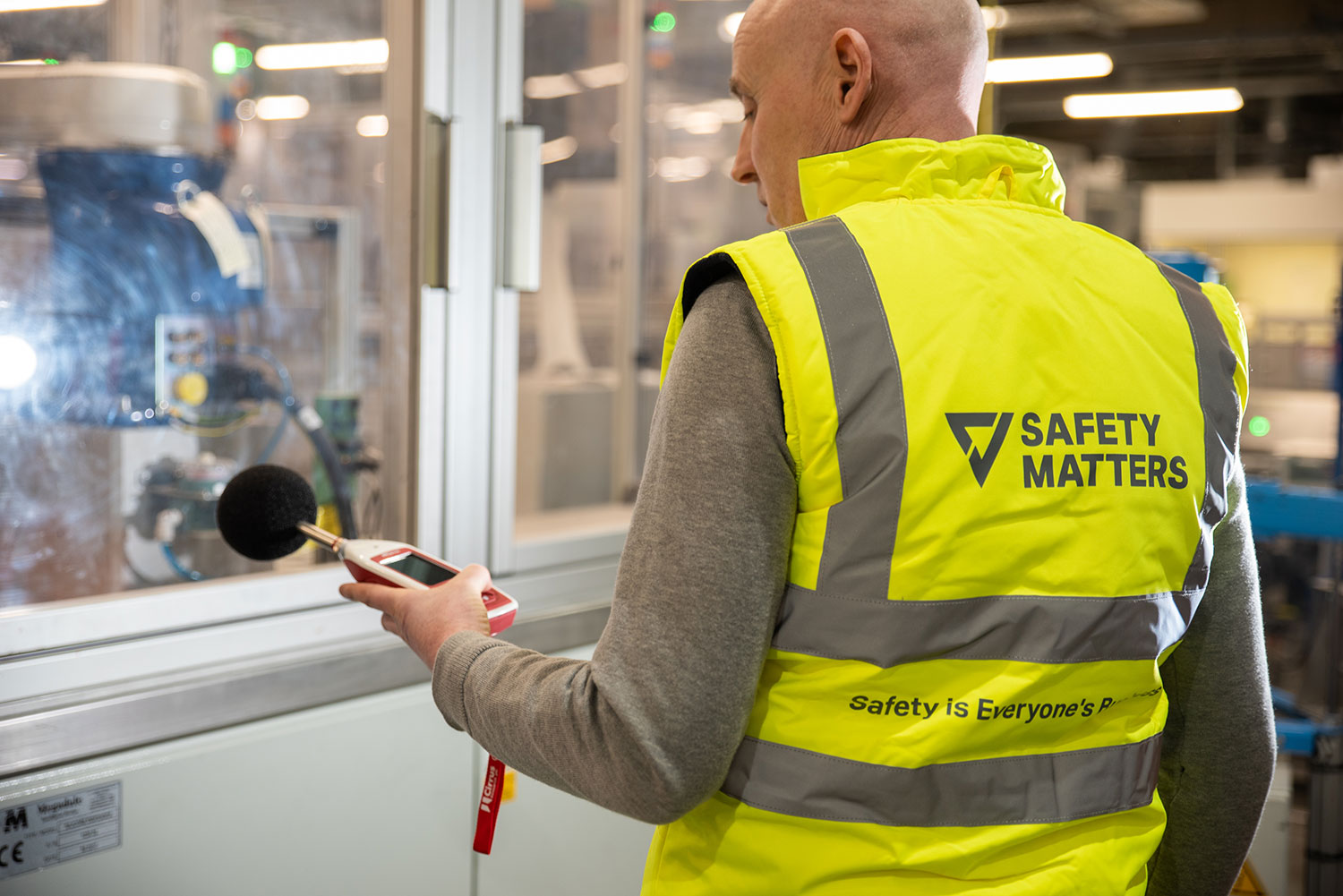 Noise pollution (or environmental noise) is displeasing human, animal or machine created sound that disrupts the activity or balance of human or animal life.   Noise Monitoring is needed to control the noise level coming from factories, roads and construction sites, which is one of the largest causes of complaints to regulators.  The Environment Agency (UK), EPA (Ireland) and local authorities have the power to impose noise limits.
The source of most outdoor noise worldwide is transportation systems, including motor vehicle noise, aircraft noise and rail noise.
Safety Matters provides a comprehensive Noise Monitoring service. Our services include the monitoring and control of noise for commercial and industrial facilities, construction projects and more. We provide sound measurements and surveys, acoustical consulting services, noise assessments and testing services.
What guidance is available?
In Ireland the EPA have published guidelines known as NG4.  The previous two documents NG1 and NG2 are withdrawn.  In the UK the equivalent document is the IPPC Horizontal Guidance Note for Noise Assessment and Control. Environmental Efficiency has significant experience in environmental noise monitoring/testing and in resolving these issues for clients.  Where appropriate we can provide Expert Witnesses to challenge allegations of noise coming from your site and perform noise assessments.
Environmental Case Study
In 2001 Patricia carried out a composting pilot project while in college at UL.  While working with fish processors in Co. Kerry she noticed that they had a waste disposal problem and increasing pressures from the council to issue a waste disposal license.  The fish processing plant had problems disposing of fish waste – it was costly, time consuming and could potentially cause pollution.  Patricia initiated a project where the shellfish waste was mixed with a bark dust to create a valuable product for use primarily in golf courses.  It was also purchased by locals and gardeners as a fertiliser for cultivating land and gardens as it was a natural product and nutrient rich for the soil.   This not only eliminated the costly disposal of the fish waste but also created a value added product that could be sold to local markets as a completely natural fertiliser and resolved the waste disposal problem.
Ni fiu bheith ag seanchas agus an anachain deanta