Health and Safety Consultancy Support for Contractors.
Whether you are a major contractor or a self employed contractor we are the solution you need to get ahead of your competitors.  Our solutions will give you the edge over your competitors.
Contractors must be competent enough to complete the work but must also complete the project safely.  A good safety record can also improve your insurance company risk profile possibly leading to a reduction in your premium in future years.
Safety Plans Construction Stage
A Safety Plan is required for on Construction sites under the Guidelines on the Procurement, Design and Management requirements of the Safety Health and Welfare at Work (Construction) Regulations.
This involves:
Site Specific Inspection
Risk Assessment
Named personnel for the site
Emergency arrangements
Responsibilities of subcontractors
Statutory forms
Pre-start up inspection
Local services/power
Dealing with the public etc.
To formulate the Safety Plan (Construction Stage) we will require a visit to the site (green field or otherwise) and having access to Development Drawings, Design Stage/Preliminary Safety and Health
Plan and any other relevant information.
We will also issue the Notification of site (AF2 form) to the Health and Safety Authority if applicable.  Where your Company is the main Contractor on projects this is likely to be your responsibility.  In other situations you may be asked to contribute site drawings and other data to the Project Supervisor Construction Stage's Safety Plan.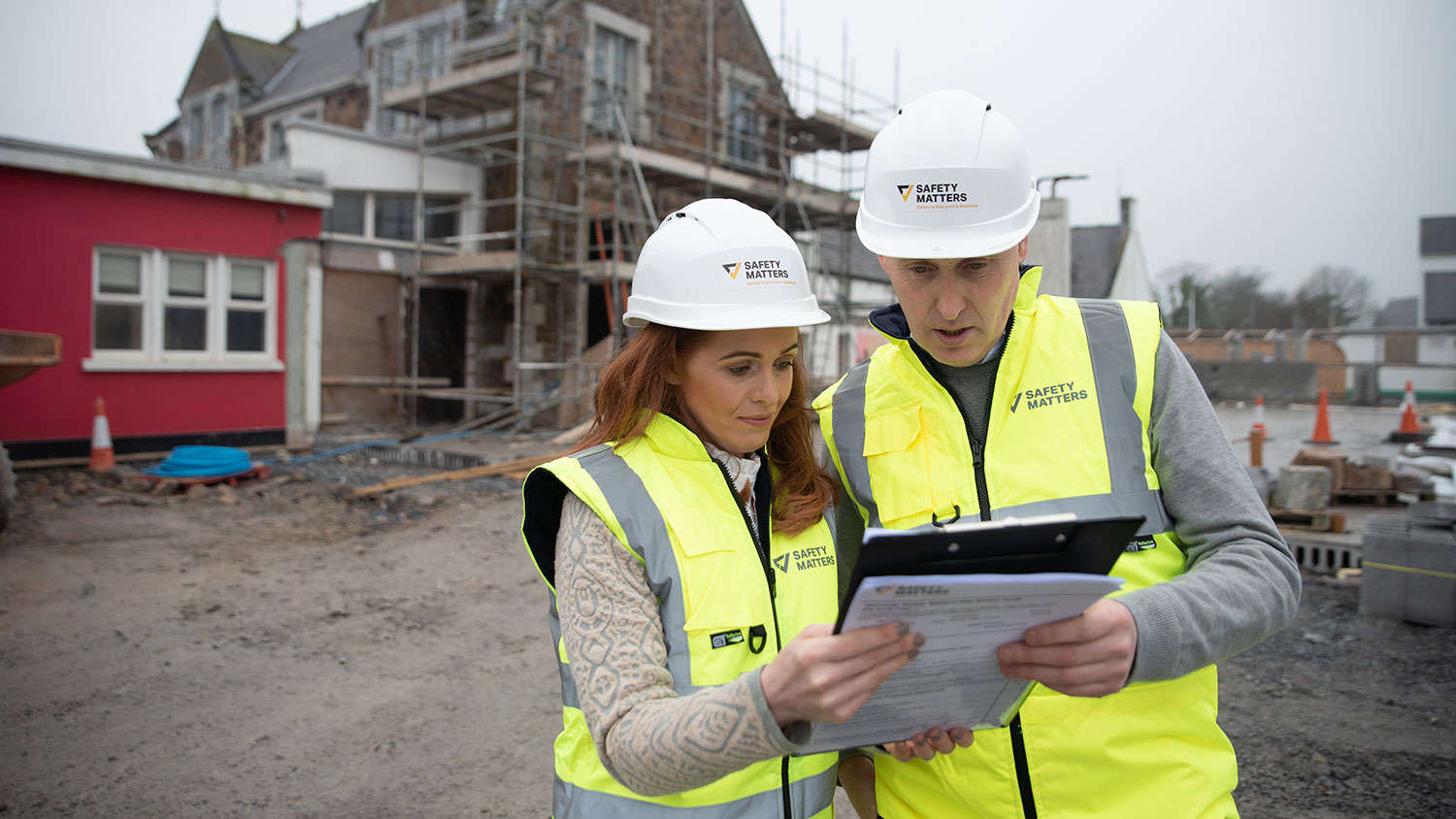 Detailed Method Statements
Safety Matters will assist and advise our clients on effective and practical construction Method Statements.  Because certain construction activities are particularly hazardous it is necessary to develop detailed safety method statements.  Such activities must be suitably planned, organised, directed and controlled.  The method statements must be in writing and must be communicated and understood by all workers.
The method statements must be signed off by all stakeholders and records must be kept by the PSCS or designee.
Additional Contractor Safety Support
Safety Matters are experts in Construction Safety Management.
We assist our clients in practical safety solutions
Safety Matters act as the PSCS for construction projects.  Full-time site presence is necessary for this appointment
If Safety Coverage is part-time on site then we can provide the Health and Safety Co-ordinator function
Site Safety auditing services can assist site project managers in their legal obligations,
Safety matters will provide safety courses and tool box talks to site management, employees and contractors
We can protect your safety reputation and financial investment by reducing costly accidents and incidents
We assist your management team to complete your projects on time and within budget
General Health and Safety
Hazard identification, risk assessment and the elimination and control of identified hazards is the central pillar of safety management.  If there is a measurable risk of injury, appropriate controls must be put in place. If the hazard cannot be eliminated, we will advise on how the risk can be reduced as far as possible.