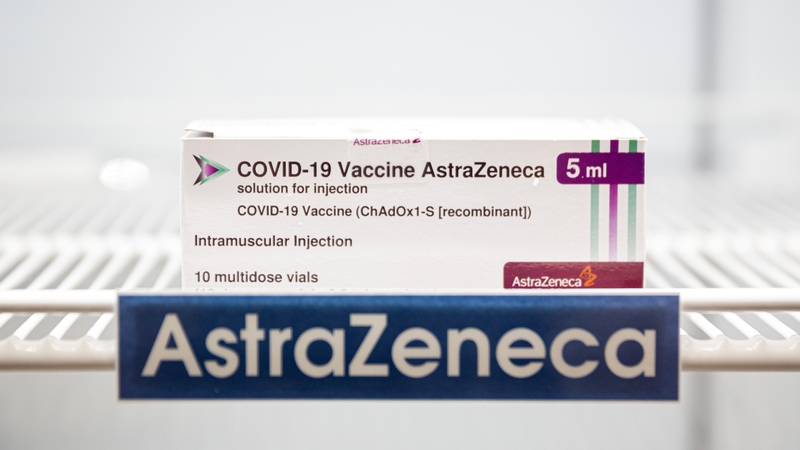 The Minister for Health has said he has no hesitancy in temporarily stopping the AstraZeneca vaccine being administered.
Stephen Donnelly said clinical leaders need to take a very safety conscious approach.
He said he hoped that the European Medicines Agency (EMA) will report back very positively this week and the vaccine programme can resume soon.
Around 30,000 people who were due to get an AstraZeneca Covid-19 vaccine this week are having their appointments deferred, following the decision to temporarily suspend the use of the vaccine.
Speaking on RTÉ's Morning Ireland, the minister said that new information emerged about four cases in Norway late on Saturday evening.
The National Immunisation Advisory Committee (NIAC) and the Health Products Regulatory Authority (HPRA) acted quickly and decisively, he said, and "for what is hopefully a very short period of time".
He said a combination of healthcare workers and those in Cohort 4 (at high risk due to underlying conditions) will not now get the vaccine this week. Mr Donnelly said he hopes that they can be rescheduled very quickly.
https://www.rte.ie/news/coronavirus/2021/0315/1204011-covid-ireland/